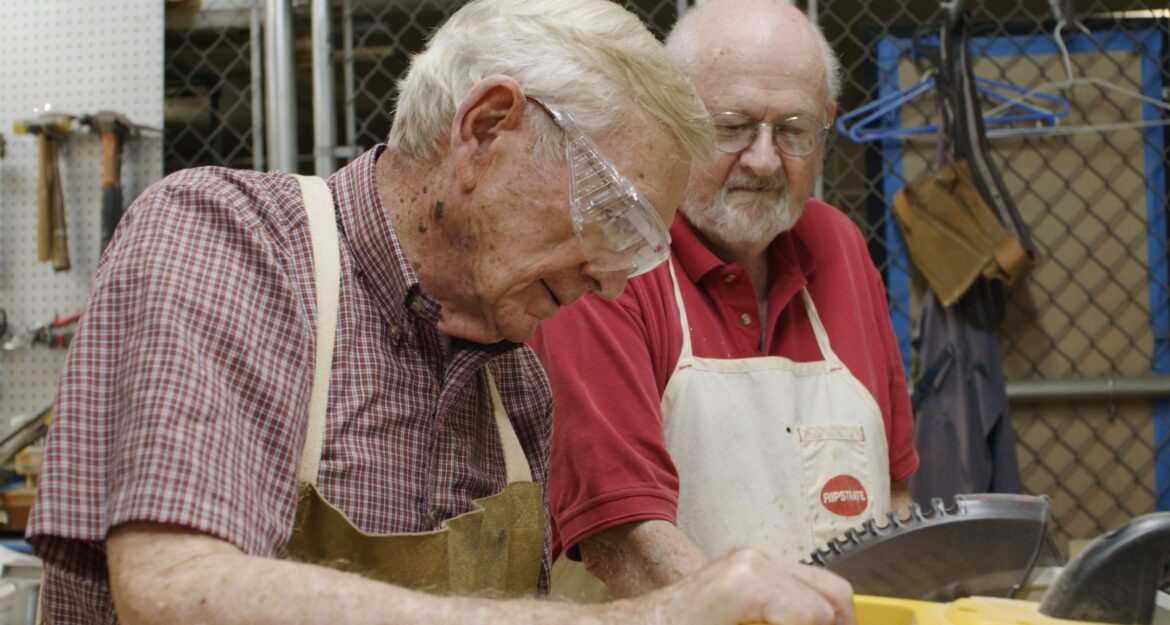 You may have seen two of our resident woodworkers in The Highlands at Pittsford ads currently running online and on television.
Well, we thought you might enjoy seeing some of their work!
A few months ago, Bob and Harry made this double-seated garden chair. The frame was constructed using wood that came from a tree right here on The Highlands at Pittsford campus.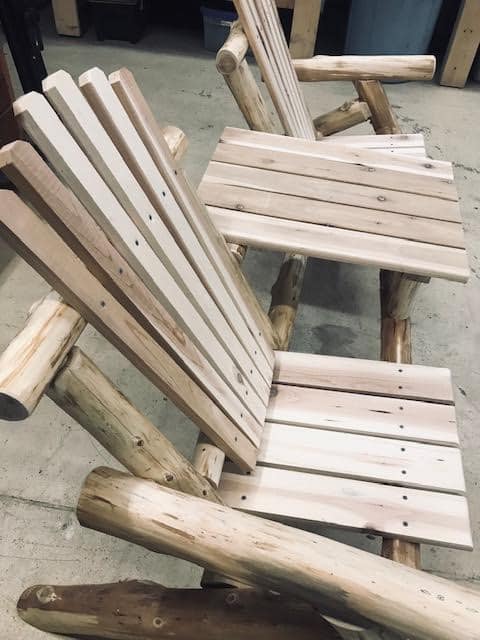 Nice work, fellas!