Fine Dining Every Day in a Variety of Ways
Our residents enjoy meals that are beautifully prepared by our fine dining chefs. We cater to all dietary needs, choosing the freshest available ingredients of the season. We seek organic and GMO-free foods. Our beef is Mid-Western, grain-fed, and aged for a minimum of 30 days which creates a deep, rich flavor and more tender cuts. Our chicken is Amish-raised without antibiotics, hormones, steroids, additives, or artificial ingredients. Our seafood is MSC-certified. It is either wild-caught or comes from a fishery certified to the MSC Fisheries Standard.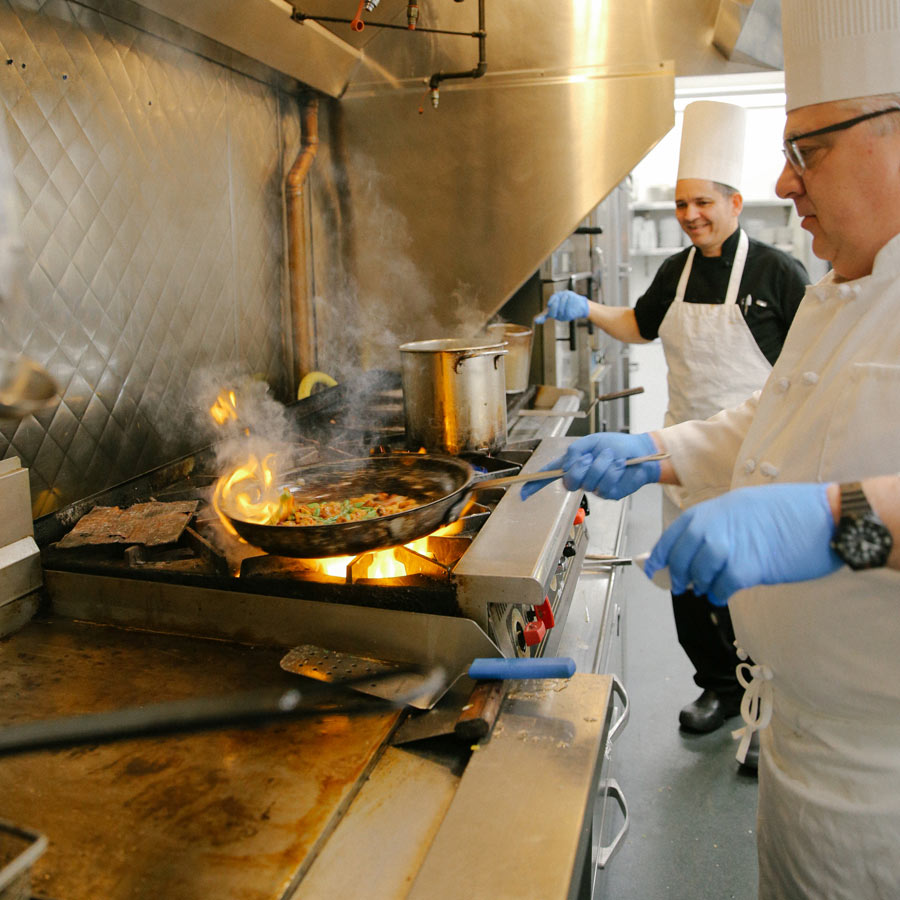 Oneida Restaurant
The Oneida Restaurant serves delectable homestyle cuisine each and every day in an inviting, comfortable, and elegant atmosphere. The service is outstanding. The panoramic view changes with the seasons. The extensive menu will keep you looking forward to your next dining experience!
The Bistro: Farm-to-Fork
Go out to lunch or dinner without leaving The Highlands! Enjoy a gourmet farm-to-fork meal at our intimate Bistro restaurant. In the warmer months, The Bistro patio is the perfect spot for an alfresco meal.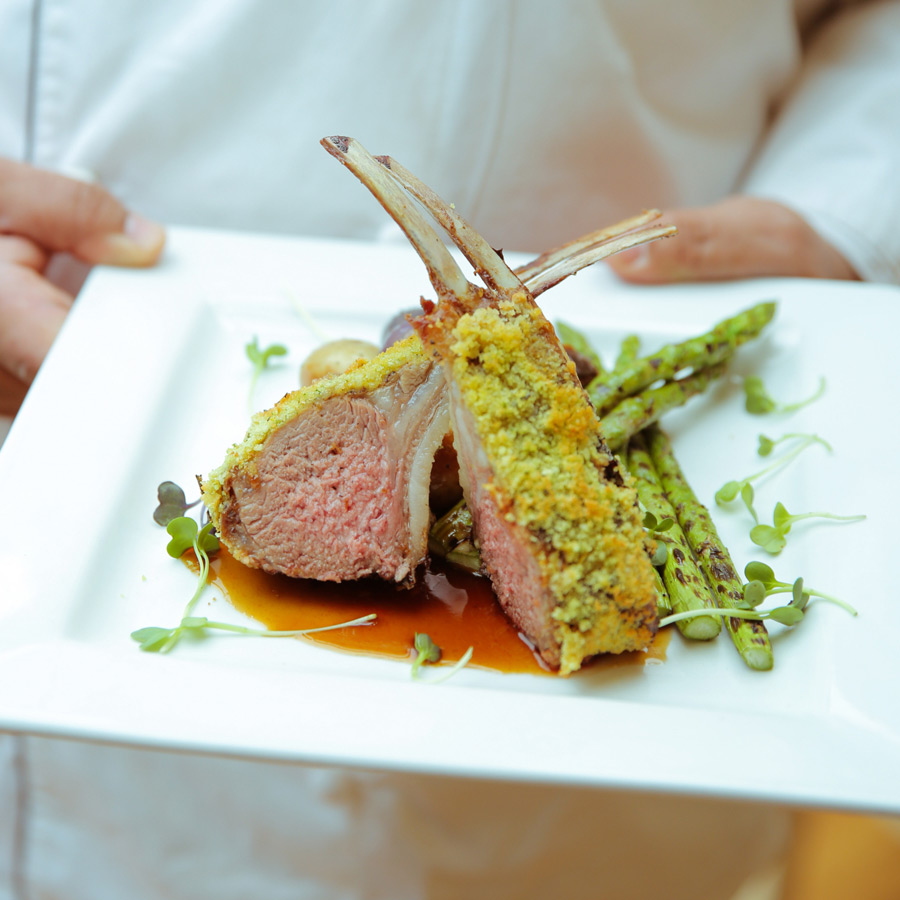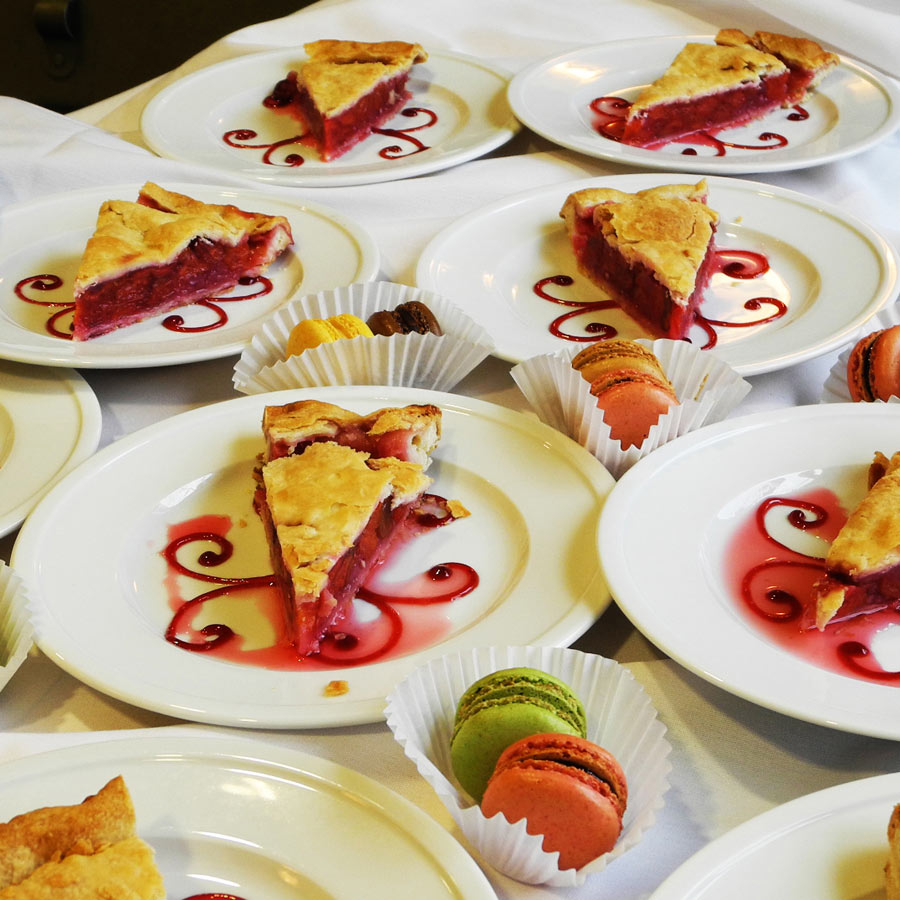 Cupcake's Corner Bakery
Stop by The Bakery, meet friends, and enjoy a muffin or scone along with a delicious cup of coffee! Pastry Chef Laura bakes delectable desserts for The Oneida Restaurant and The Bistro. Her scrumptious works of art are now available throughout the day at The Bakery. Laura is also available to whip up something amazing for your event or special occasion.
Catering
Nestled in a park-like setting with a culinary selection you'll love, The Highlands at Pittsford is the perfect location for your special celebration, family gathering, private dinner party, or business event. Our talented catering team attends to every detail to create an event to remember. Whether it's a small group or a large gathering, your guests will enjoy food prepared with the finest ingredients and thoughtfully presented. To plan your next event, call (585) 641-6374.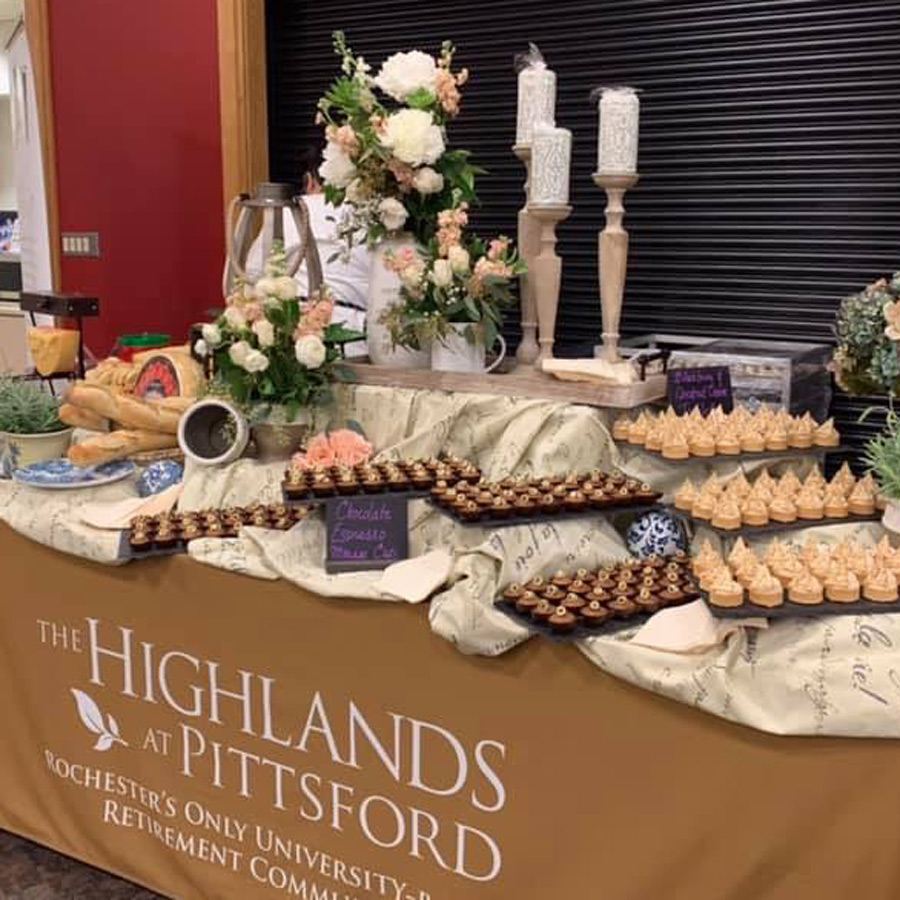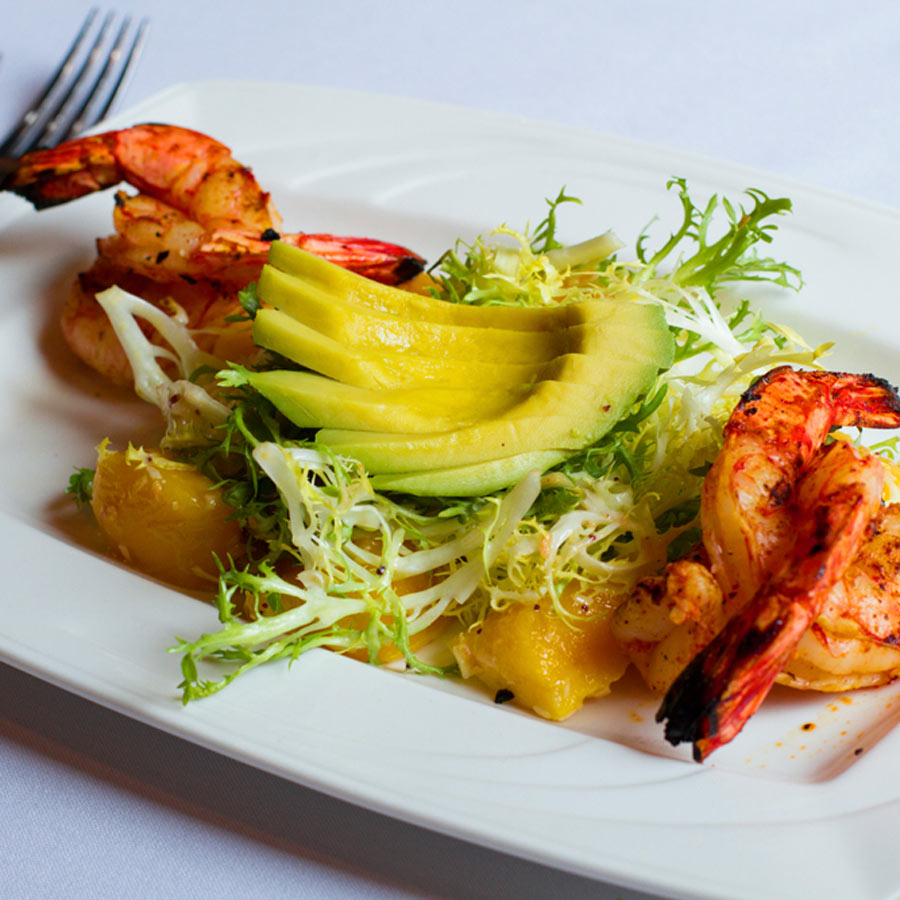 Room Service
For those times when our residents would rather stay in, we are more than happy to deliver! Meal delivery is available to all members of The Highlands community.