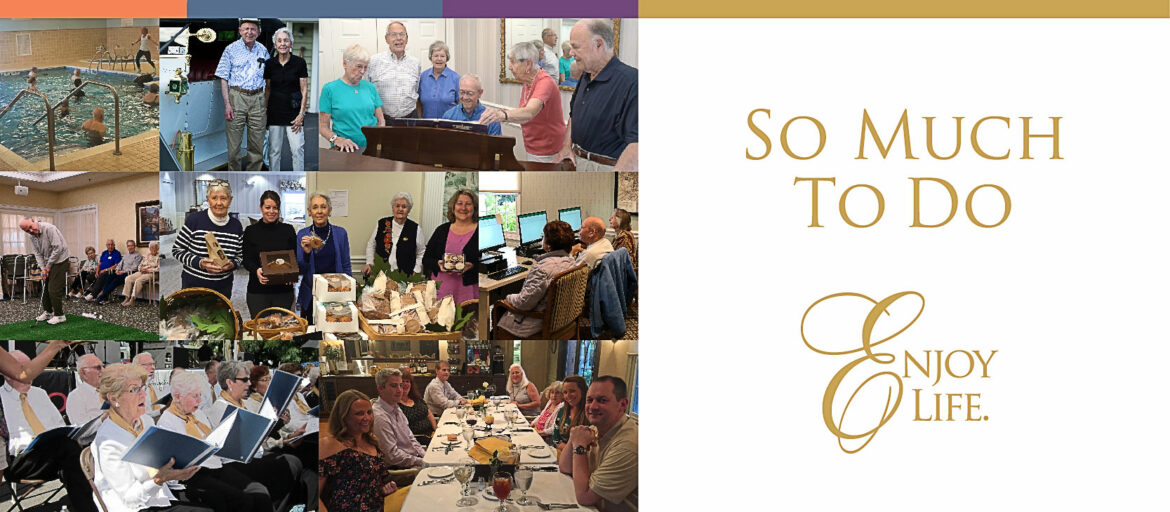 Our residents say they are busier than they've ever been after moving to The Highlands. Between the many fitness classes at the Wellness Center, University of Rochester lectures held here throughout the year, gentle yoga, happy hour at The Highland Pub, and much, much more, there's something for everyone. 
Our Online Community Portal
The Highlands at Pittsford now has a resident-only online portal where dinner reservations are quickly and easily made. Residents can also view and register for upcoming activities or make a work order request, if needed. While calling the concierge is always an option, the portal is available at all times and has been a welcome addition to our community.
Visit the So Much To Do Page to learn more! Scroll to the bottom to view this month's full calendar of events and activities.