The annual Classic Car Show returned to The Highlands at Pittsford this year after a two-year hiatus. A great time was truly had by all!
There were 42 cars in the show this year. Residents, along with 140 members of the community strolled the streets of The Highlands campus taking in the sights and sounds of the beautiful summer night.
One of our residents, Sally, was delighted to see the very make and model of the car that she drove when she was in college. She is pictured here with her husband, Jerry, next to the car.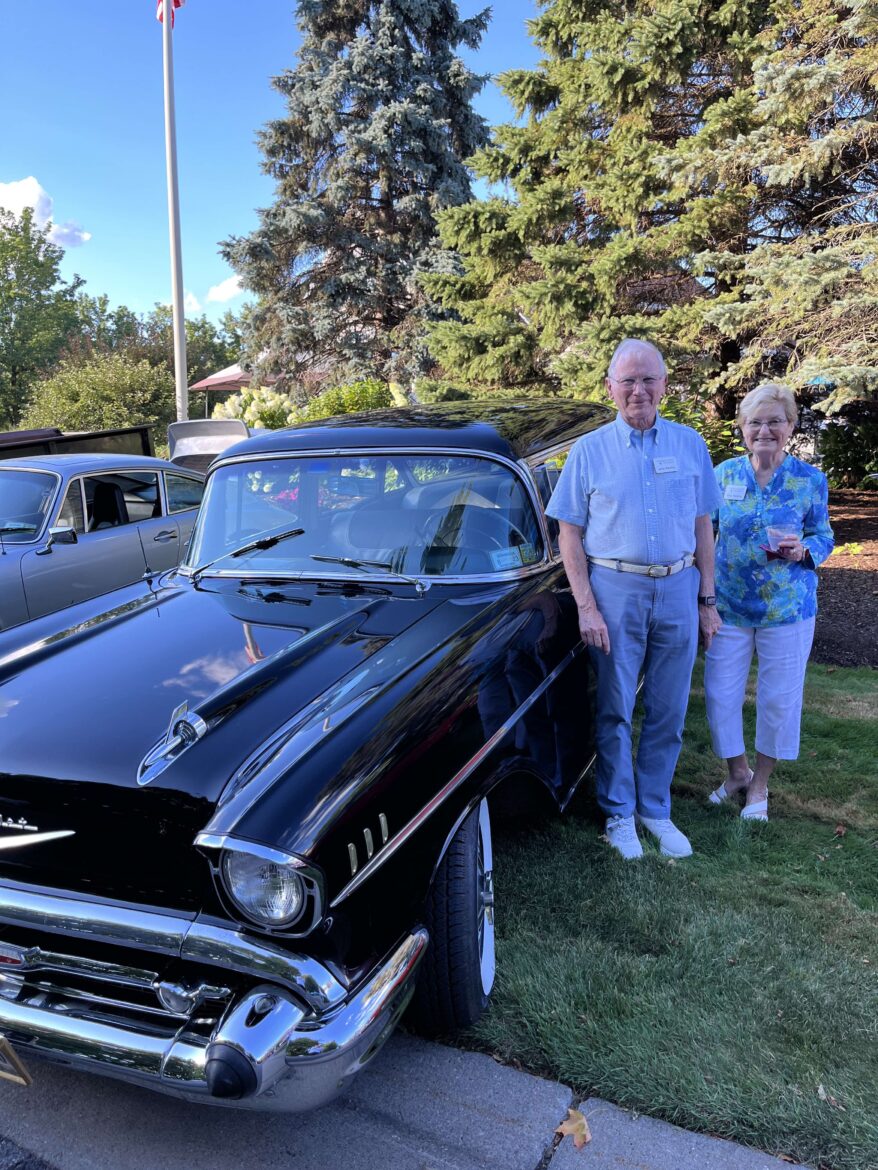 Enjoy these photos of some of the cars in this year's show and the delicious desserts our chefs prepared for the evening!