Wellness

The Highlands Lifestyle and The Seven Dimensions of Wellness
True wellness is multi-dimensional and takes a holistic approach.  The Highlands provides a lifestyle like no other by incorporating all seven dimensions of wellness.  And, we're always seeking new ways for members of our community to Enjoy Life.  The beauty of The Highlands campus, daily fine dining, an exclusive and intriguing "UR Always Learning" lecture series, and the year-round calendar of delightful activities and events are just a few signatures of The Highlands way of life.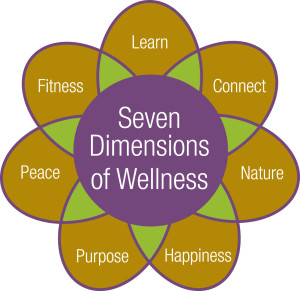 The Wellness Center at The Highlands is a hub for wellness activity and includes:
A state-of-the-art pool for casual swimming, aquatics classes, and lap swimming.
The pool also features an underwater treadmill.
A whirlpool
A full fitness gym
Changing rooms
A refreshment bar
An auditorium
A professional beauty salon
The main dining venue, The Oneida Room, sits atop the Wellness Center featuring small dining rooms along the perimeter of the grand room.  A semi-circle of windows offers views of the grounds and water fountains below.
The Highland Pub, a full-service bar, is just outside The Oneida Room. Happy Hour takes place here every Wednesday starting at 4:30pm.
The Highlands continues its longstanding focus on the Seven Dimensions of Wellness, an approach endorsed by the International Council on Active Aging that recognizes that wellness extends beyond exercise and healthy eating.  The Seven Dimensions are: Social, Intellectual, Physical, Emotional, Occupational, Environmental, and Spiritual.
The Seven Dimensions of Wellness. Seven Dimensions.  One goal.