Call The Highlands at Pittsford at
(585) 586-7600
Campus Map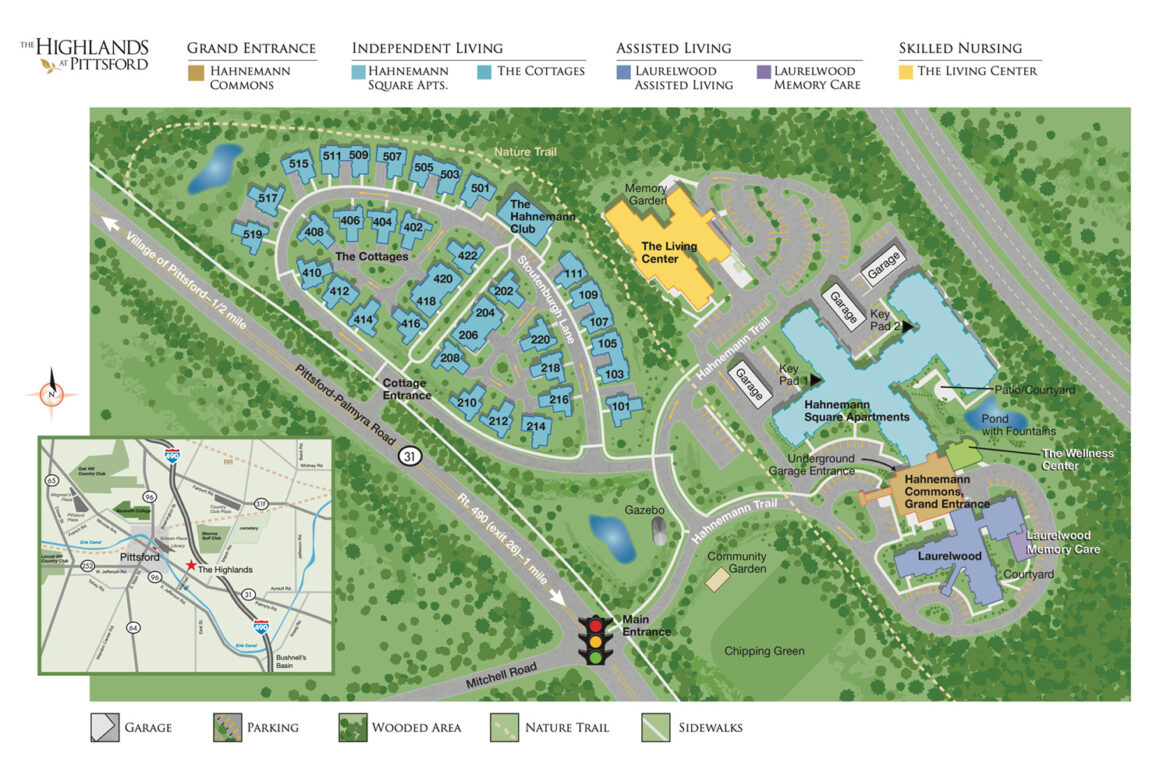 Located in the charming and historic Village of Pittsford, New York, this community is set on 52 beautifully wooded acres complete with walking trails. It's a peaceful, country-like setting yet close to all the area has to offer.
Pittsford is known for its fine shops and quaint architecture. Grocery shopping, banking, and many other services are around the corner. The Highlands is just minutes from numerous cultural events taking place year-round in the city of Rochester.
A. Hahnemann Square – 100 Hahnemann Trail, Pittsford NY 14534
B. The Hahnemann Club – 301 Stoutenburgh Lane, Pittsford NY 14534
C. Laurelwood at The Highlands – 300 Hahnemann Trail, Pittsford NY 14534
D. The Living Center & Meadowbrook – 500 Hahnemann Trail, Pittsford NY 14534
Driving Directions
From Rochester, take 490 east to Exit 26 (Pittsford-Palmyra, Route 31). Go west on Route 31. Continue past the intersection of Marsh Road and take the next right on Hahnemann Trail. Stay to the right at the "Y", and the first entrance with the circular driveway is The Highlands at 100 Hahnemann Trail.