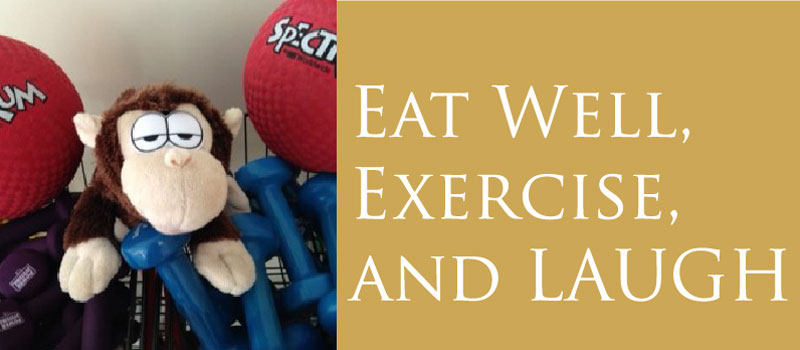 Alongside T'ai Chi, Stretch & Tone, Aquatics, and many other classes happening each week at The Highlands at Pittsford, you will find Laughter Wellness classes.
A good laugh not only lifts our emotions and shifts our thoughts in a positive direction, it has been shown to have positive effects on physical wellness.
Our bodies do not know whether we are finding something funny or we are making ourselves laugh.  According to Jeffrey Briar's book The Great Big Anthology of Laughter Exercises, the benefits of laughing include decreased stress and depression, improved respiratory and cardiovascular health, pain relief, and boosted self-confidence.
…