The Highlands at Pittsford Celebrates its Silver Anniversary
Cheers to 25 years!
Our Timeline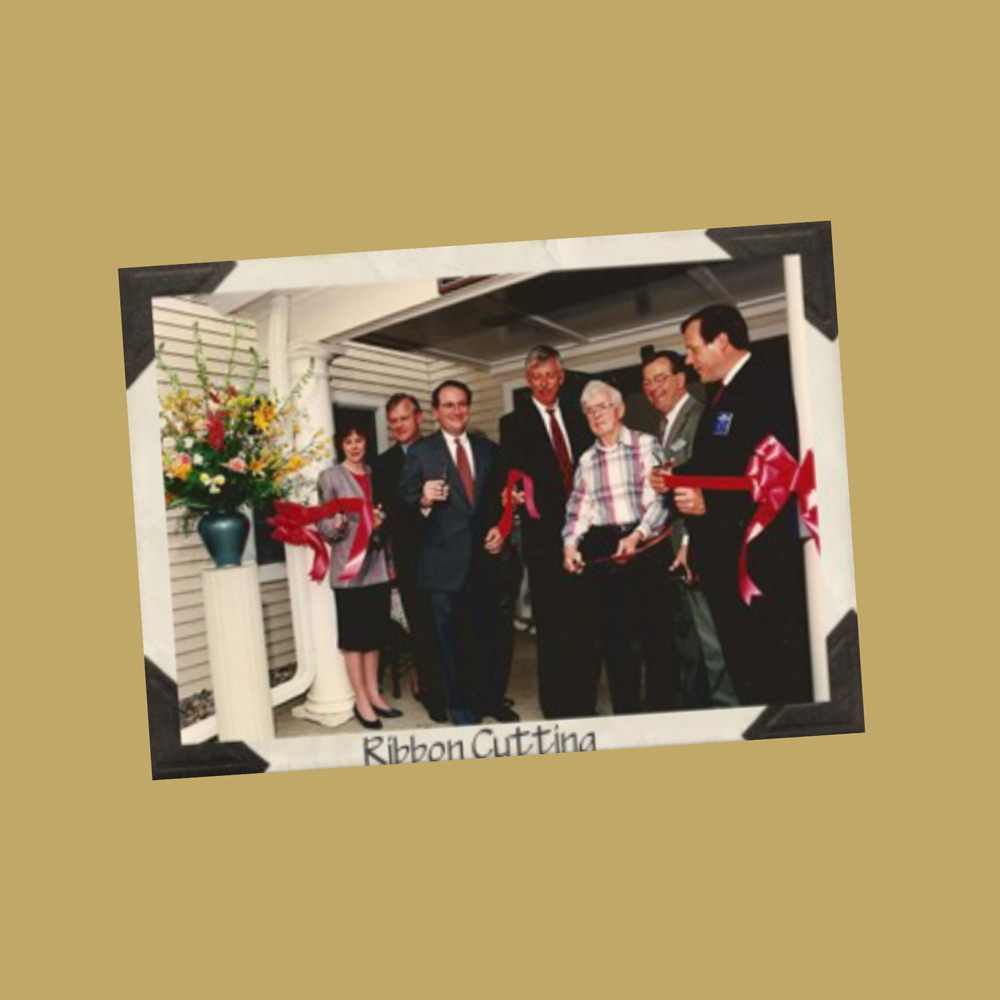 The Hahnemann Square Commons
1991 Highland Hospital forms Highland Community Development Corporation (HCDC) for the purpose of building a senior living community in Pittsford.
October 1993 HCDC purchases a 52-acre site outside the Village of Pittsford. November 1993 First official groundbreaking ceremony is held for The Highlands at Pittsford.
1994 – 1995 The Highlands at Pittsford is open for business with our first residents moving into both Independent Living and Laurelwood.
1996 Construction starts on Elmwood Terrace (Wing E), bringing the total number of Independent Living apartments to 135. A new wing is also constructed at Laurelwood, adding 12 more apartments, for a total of 60.
1997 Highland Hospital affiliates with URMC's Strong Health system (now UR Medicine), officially launching the relationship between The Highlands and the University of Rochester.
The Cottages
2003 Groundbreaking ceremony is held for 36 Cottage Homes.
2004 The Cottage community welcomes its first new residents. The Bistro opens in the former activities room. University of Rochester courses are formally introduced on our campus.
2008 The Highlands gets its first makeover of its dining rooms, community space, common areas and corridors.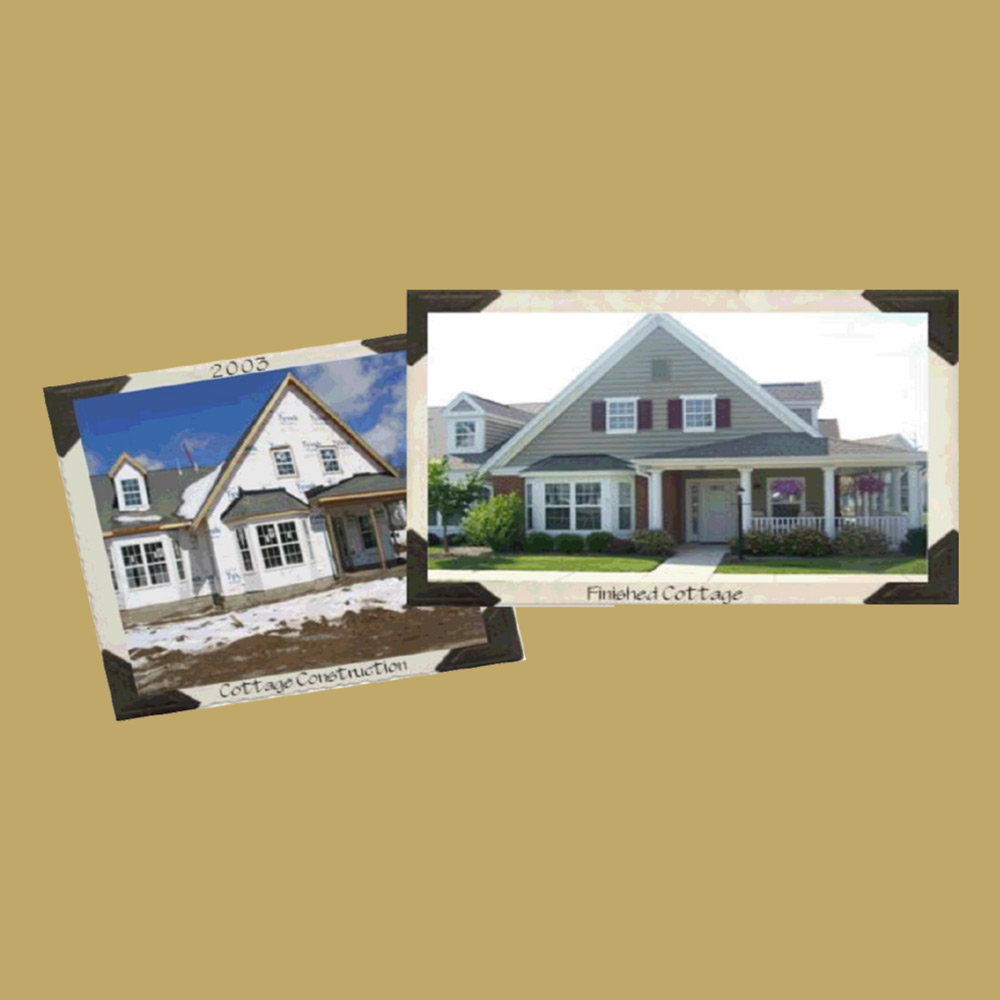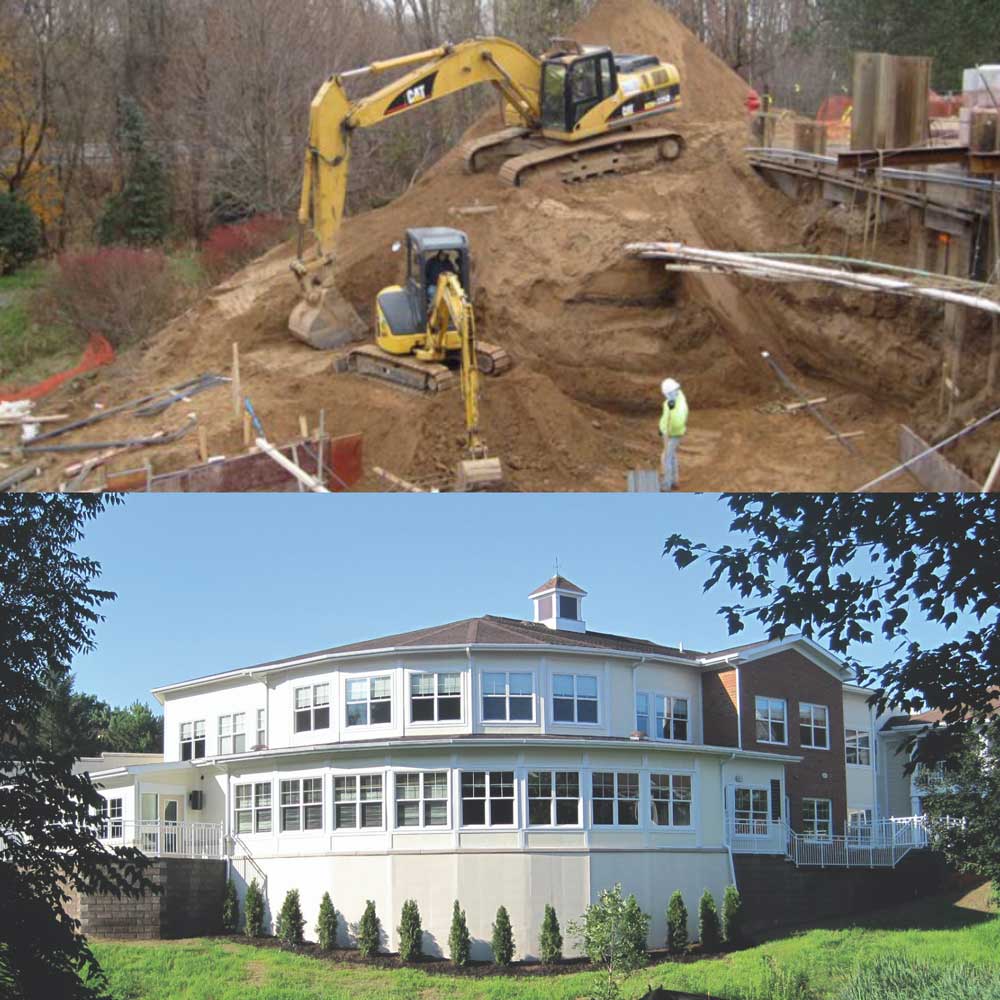 The Wellness Center
2012 Project New Life, a $4.8 million wellness-focused expansion, is complete and Seven Dimensions of Wellness program is launched. Renovations include expanding main dining room, adding the community center and pub, and enhancing Laurelwood's front entrance and reception areas.
2014 Project New Life, Phase II is complete, including a new bakery and cafe area and renovations to the music room, Hahnemann Square lobby area, and hospitality desk.
2016 Project New Life, Phase III is complete, including the addition of the hearth room and the new activities room at Laurelwood. Doctor's office is relocated and two 2-bedroom apartments are added at Laurelwood, bringing the total to 62.
Summer 2018 Residents help "flip the switch" on a long-awaited traffic signal.
Summer 2019 Board of Directors approve a $2.2 million expansion at Laurelwood to create a new memory care neighborhood.
Our Vision for the Future
Memory Care Neighborhood
2020 Progress at The Highlands continues in the spring of 2020 as ground is broken for a new memory care neighborhood. The 24,000 square-foot expansion and accompanying licensing gives The Highlands six apartments expressly designed for residents in need of this level of support and completes the full continuum of care on the singular Highlands campus.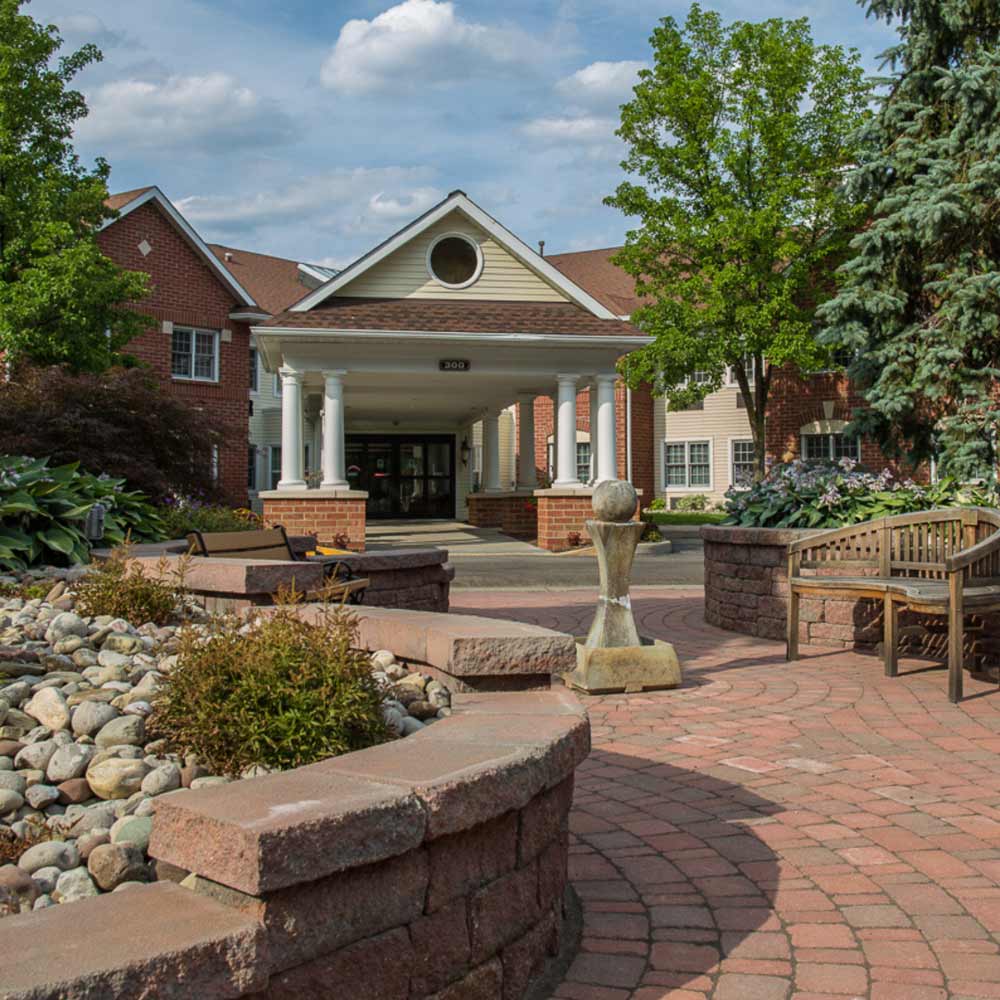 The History of The Highlands at Pittsford
From an undeveloped 52-acre "field of dreams" to a scenic, sprawling campus, The Highlands at Pittsford has become the Rochester area's premier senior living community. Now, with its first quarter-century in the books, there is much to celebrate about its past, enjoy in its present, and anticipate for its future.
Leading the way locally, The Highlands was developed in response to a desire raised by Pittsford residents for a community designed expressly for senior living. Aware of their interest, leaders at Highland Hospital—bolstered by an emerging trend—sought guidance from a national expert in developing senior communities.
After significant planning that included navigating regulatory, financial, neighborhood, and other concerns, ground was broken on November 1, 1993, with some of The Highlands' first residents in attendance. This launched construction of a campus designed to complement its nearby village, adding appeal to people in Pittsford who sought retirement living options.
In her narrative written for The Highlands' 15th anniversary, charter resident Lillian Price recalled being attracted by the possibility of remaining close to the Pittsford village home she and her husband shared for more than 40 years, while enjoying unmatched amenities proposed for the new community.
Once they'd expressed interest, prospective residents were assigned numbers to prioritize their apartment selections, which they could imagine with help from a diorama that became the centerpiece of the community's interim marketing office. That first, loyal group enjoyed numerous social gatherings and presentations aimed at readying them for move-in day, as they chose decorative options for their apartments and got acquainted with The Highlands' first staff members.
CROSSING THE THRESHOLD
In December 1994, The Highlands became home to its first residents as Calkins Run (Wing C) was completed, followed closely by Bedford Pass (Wing B). Over the next several weeks, 31 people had moved in to their apartments.
Construction progressed and, by late January 1995, Allens Creek (Wing A) and Durham Way (Wing D) were ready. After that, the original arrivals were widely scattered over time and, by January 1996, all 96 apartments in Phase I were occupied.
Laurelwood welcomed its first residents in 1995 to beautifully appointed apartments complete with private baths and kitchenettes. The Highlands Living Center, our skilled nursing facility, opened its doors to the community in the summer of 1995, completing the concept of a continuum of care on one campus in the Rochester area.
Phase II of The Highlands was completed in December 1997 and included the addition of Elmwood Terrace (Wing E). That same year, Laurelwood expanded by 12 apartments. Never one to rest on its laurels, The Highlands continued to evolve, breaking ground for 36 cottage homes in 2003 and welcoming residents the following year. These quaint homes were designed to mirror a typical Pittsford village neighborhood while offering extensive amenities including spacious interiors, attached garages, fine dining options, housekeeping and security services, and The Hahnemann Club, which houses a fitness center and is the site of many special events.
UNIVERSITY TIES A PLUS
A new era began in 1997 as Highland Hospital affiliated with the University of Rochester Medical Center's clinical enterprise, Strong Health, which today is known as UR Medicine. The Highlands counts University of Rochester alumni among its residents, but, with this connection, it became the only university-affiliated retirement community in Rochester. This relationship positioned The Highlands as a leader in the national trend toward university-linked retirement communities. The University affiliation enriches the lives of residents through an array of educational opportunities as well as a seamless connection to its world-class academic health care system. Residents benefit from access to some of the area's finest educational and cultural offerings, including fascinating on-site lectures and discussions led by university faculty. The University's ties to the Eastman School of Music and the Memorial Art Gallery offer additional enrichment opportunities. "We have for years recognized that people of all ages thrive when they have opportunities for intellectual and cultural stimulation and lifelong learning," said Steve Goldstein, president of the Long-Term Care Division, senior vice president for URMC, and president and CEO of Strong Memorial and Highland hospitals. "Now, with growing evidence of the value of overall wellness, Highlands residents have the support they need to live full and satisfying lives."
A CONCRETE COMMITMENT TO WELLNESS
Though optimal health care has always been a goal supported at The Highlands, that ideal became more tangible in 2012 as the community fully embraced a holistic approach and committed resources toward Project New Life. In addition to a $4.8 million wellness-focused expansion, The Highlands brought the Seven Dimensions of Wellness to everyday living for residents. The expansion's centerpiece was a two-story Health and Wellness Center—the first of its kind in the Rochester area—designed to support the Seven Dimensions, a holistic concept endorsed by the International Council on Active Aging. A full-time Health and Wellness director, as well as a dedicated Wellness Coach, came on board to formalize programs and activities to bring the Seven Dimensions— emotional, intellectual, physical, occupational, social, spiritual and environmental—to life.
Included in the expansion were a swimming and therapy pool complete with an underwater treadmill and whirlpool, a fully-appointed fitness center with changing rooms, and a full-service salon. In addition, The Highlands' main dining room was expanded to include a number of smaller, more private dining rooms overlooking the beautiful grounds and water features below. This allowed us to convert former dining space into an auditorium-like community center. The Highland Pub, a full-service bar, was also a welcome addition and continues to be a popular gathering spot for our weekly happy hour.
As part of Project New Life, Laurelwood's front entrance was enhanced with a beautiful new porte-cochére, and the reception and lobby areas received a facelift. The resident care aides were relocated to new office space, and the library, parlor, and living room were renovated.
"Wellness and its many aspects have long been a part of the forward-thinking Highlands community," said Executive Director Lloyd Theiss at the grand opening celebration for Project New Life. "Our residents, who were deeply involved in the plans for this project, are already embracing the Seven Dimensions concept and are excited about the new ways our community is supporting them in enjoying life."
On a much smaller scale, the second and third phases of Project New Life followed in 2014 and 2016. The beautiful new common areas were a perfect complement to the existing spaces at Laurelwood and the reception and lobby areas at Hahnemann Square were renovated to provide a wonderful first impression to all who enter.
IT'S GOOD TO CONNECT
Staying socially active and connecting with others is an important aspect of the Seven Dimensions of Wellness. Staying connected in 2020 is easier than ever before thanks in large part to advances in technology. Perhaps no single device has had as much of an impact on the world than the mobile phone. Looking back to the mid-90s when The Highlands opened its doors, the first flip phone was becoming commonplace, phones were finally approaching a reasonable size, and the advent of 2G allowed cell phones to access media content and the World Wide Web. Only 23% of people over the age of 50 had a personal computer. The evolution of technology over the past 25 years has been a thrilling journey indeed and The Highlands has been along for the ride. Most recently, The Highlands launched the Resident Portal, a resident engagement platform designed specifically for senior living communities. The web-based Portal allows residents to stay closely connected with operations at The Highlands and with each other.
While technology is a wonderful way of staying connected, it can't replace the human touch and our desire to interact with others. Highlands' residents and staff recognize that giving back to the greater community where they live is among the most important and valuable things one can do. Our residents feel connected through a number of charity events held throughout the year that benefit local organizations such as the Pittsford Food Cupboard, the Wilmot Cancer Institute, the Pluta Cancer Center Foundation, and the Ronald McDonald House of Rochester.
Human ties and community connections run deep at The Highlands. A great example of this is the Pittsford Highland Chorus, where our residents come together with fellow chorus members from Pittsford Senior Citizens to not only make beautiful music but also wonderful new friends.
SIGNAL OF PROGRESS
With steady and significant growth came increasing traffic into and around The Highlands. Following countless proposals, and with support of our elected officials, the New York State Department of Transportation recognized the need for a traffic signal at the Hahnemann Trail entrance off of Route 31. An official "Flip the Switch" ceremony on August 9, 2018 celebrated the improved safety for staff members, residents and visitors, as well as passers-by on busy Pittsford-Palmyra Road and the adjacent Mitchell Road.
LOOKING FORWARD
Progress at The Highlands will continue this spring as ground is broken for a new memory care neighborhood. The $2.2 million, two-story, 4,200 square-foot expansion at Laurelwood, and accompanying enhanced licensing, will provide eight apartments expressly designed for individuals with early to mid-stage dementia who do not yet need skilled nursing care. This expansion will also accommodate the need for additional staff office space.
The future is indeed bright at The Highlands at Pittsford, where we've set the bar for senior living and we continue to raise the standard.