Coronavirus Information and Updates
The Highlands at Pittsford
To: All Residents
From: Lloyd Theiss
Date: March 3, 2022
Re: Operational Update
If you'd like to be reminded of our 2-year COVID Journey, take a peek at the memo copied below this update and notice the date!
That was the very first notice we sent out about the Coronavirus nearly two years ago to this day. At that time, who could have imagined it would take two years and over 100 memos like that before we would get the upper hand on this pandemic. The current trajectory of this virus suggests that normalcy is returning and I am confident that we are now in control of the virus as opposed to the virus controlling us. As pandemic restrictions are lifted, I trust you will continue to practice basic health protocols to ensure your continued safety and well-being; exactly what that means may differ from one person to the next. Here at The Highlands, we are excited to return to life as we knew it before COVID and I am pleased to provide the following updates:
Masks:
As previously announced on February 14th, HAP residents are no longer required to wear masks unless they are visiting Laurelwood. Masking at HAP is a personal decision and we should respect each other's choices.
Effective immediately, HAP staff are no longer required to wear a mask with the following exceptions:
1. Staff working in Laurelwood will continue to wear masks per DOH guidelines.
2. Wait staff in all dining rooms will continue to wear masks.
Unvaccinated visitors must continue to wear masks within our community; this also applies to visitors who are booster-eligible but have not yet received it.
Dining Guests:
We are pleased to welcome your guests back to the Oneida Dining Room and the Bistro. Reservations are limited to parties of four.
If you are bringing guests, please choose a reservation time of either 6:00 p.m. or 6:20 p.m.
Keep in mind that our ability to host your guests will be closely monitored and will always be based on available space and staffing. With the dining room project underway, there may be times when space constraints come into play.
Reservations are always required. Please use the Resident Portal to make your reservation or call (585) 641-6330.
The Breakfast Buffet on Saturday, March 26th will remain Residents Only as previously advertised. We will revisit this policy prior to the next Breakfast event and announce any changes.
I hope you all share my cautious optimism about finally putting the pandemic behind us in 2022! We have much to look forward to in the coming months.
LT:ef
See below: March 5, 2020 memo
To: All Residents
From: Lloyd Theiss
Date: March 5, 2020
Re: Coronavirus (Covid-19)
I know the Coronavirus is of great concern to all of you, as it is to me. As of this writing, there have been no documented cases in Monroe County. 
I have been working closely with Steve Goldstein, President and CEO of Strong and Highlands Hospitals and President of the Long-term Care Division, to get the latest and most relevant information from the perspective of the University of Rochester Medical Center and to be able to pass that information along to you in a timely fashion.
To that end, I invite you to attend an informational session on the Coronavirus on Friday, March 6, 2020 at 3:00 p.m. in the Community Center. The presenter will be Lynne Brown, RN, BSN, MBA, CIC, Associate Quality Officer and Director of Infection Prevention from URMC. Lynne will introduce the topic and share with you a 45-minute video from the Grand Rounds meeting held at the Med Center earlier this week. She will also attempt to answer any questions you may have.
We apologize for the late notice but we are indeed fortunate that Steve advocated for us to get this information sooner rather than later.
I strongly encourage you to attend so that you are better able to separate the facts from the falsehoods.
Meanwhile, stay calm and carry on! And wash your hands!
LT:ef
To: All Residents
From: Lloyd Theiss
Date: August 19, 2021
Re: COVID/Operational Update
There is much talk of COVID booster vaccines swirling around in the news as of late and many of you have asked about this. While the COVID-19 vaccines continue to be remarkably effective in reducing the risk of severe disease and hospitalization, even against the widely circulating Delta variant, public health and medical experts are concluding that a booster shot will likely be needed to maximize vaccine-induced protection and prolong its durability. This is especially true for those who are at higher risk or were vaccinated during the earlier phases of the vaccination rollout.
While URMC has indicated that they will work with us to offer an onsite vaccination clinic at HAP, unfortunately, they have informed me that this is not likely to happen until 8 months after our residents received their second dose. For most of you, your second dose of the Moderna vaccine was administered here on February 20, 2021. That means we would be looking at late October for the clinic to be offered here at HAP. In the meantime, feel free to speak with your primary care physician if you feel strongly about getting the booster shot sooner than that.
The Flu Shot Clinic will still be held here on the morning of Monday, September 20th in the Community Center; details will follow in a separate notice. Although many of you have asked if the two vaccines (flu and COVID booster) could be administered at the same clinic, unfortunately, at this time we are unable to commit to that.
There are also new developments regarding New York State (and Federal) vaccination mandates for healthcare workers. It is likely that all healthcare workers, including staff at hospitals and long-term care facilities, to include nursing homes, adult care and congregate care settings, will be required to be vaccinated against COVID-19 by September 27th. The good news for HAP is that a very small percentage of our staff members are unvaccinated (10-12 in total). We will be working individually with these employees in the coming weeks; it is our goal to be in compliance before the September 27th deadline.
Our top priority at HAP remains staying ahead of the virus in our safe "bubble" and protecting all of you. At this time, there are no operational changes to announce. We will update you as new information becomes available. I can't believe I'm still saying this after 17 months: Wear your mask and wash your hands frequently throughout the day! Hang in there and THANK YOU!
LT:ef
To: All HAP Residents and Staff
From: Lloyd Theiss
Date: August 2, 2021
Re: COVID/Operational Update
If you have been reading or watching the news, I am sure what I am about to tell you won't come as a surprise. However, this announcement will at least emphasize the seriousness of the matter at hand and the reasoning behind my decision.
Yesterday (Sunday), it was confirmed that we have two COVID positive "breakthrough" cases here at The Highlands. Both individuals are fully vaccinated; one case involves a resident, the other is a staff member. While the timing of these two cases is completely coincidental, the circumstances leading up to them are similar. Both individuals had been away from The Highlands for an extended period of time and it appears that they were exposed to the virus while they were away. Upon return, their symptoms were quickly recognized and they were sent for COVID testing. Both tested positive and neither are on the HAP campus at the present time.
I am pleased to report that both individuals are doing OK and neither had any direct or extended contact with any other residents or coworkers in the short time that they were back on campus.
Unfortunately, as a result of these recent developments, I must announce the following changes effective immediately:
All residents and employees (vaccinated and unvaccinated) should wear face masks while indoors in the general common areas of Hahnemann Square and in the Hahnemann Club. This includes the hallways and elevators, the lobby/hospitality desk area, the in-house mailroom, while playing cards and attending meetings, lectures, and other group programs. Masks should also be worn to and from the dining rooms (until you are seated at your table). If you need a mask, they are available at the Hospitality Desk.
All visitors, private caregivers, and contractors (vaccinated and unvaccinated) will be asked to wear a mask upon entering Hahnemann Square.
While not yet mandated by New York State, we strongly recommend that you wear a mask in public places outside of HAP such as shopping at Wegmans and elsewhere.
While we are not reverting back to lockdown protocol as of now, we must be more vigilant in our efforts to keep this virus out of our "bubble". Masking and frequent hand washing/sanitizing are simple and effective ways to minimize the spread of COVID.
Although this information is disheartening, I hope you will understand that everyone's health and well-being is at the core of my decision and I trust you will respect my request for masking. Thank you for your continued support and cooperation.
LT:ef
To: All Residents
From: Lloyd Theiss
Date: July 9, 2021
Re: COVID/Operational Update
We are pleased to be able to ease up a bit more on our policies for overnight guests in Hahnemann Square, especially as they relate to children:
There is no longer a minimum age requirement (previously age 16) for overnight guests; children of any age are welcome as long as they are accompanied by an adult.
Since all individuals 12 years of age and older are now eligible to receive the COVID vaccine, HAP requires all overnight guests 12 and older to be fully vaccinated.
While children under the age of 12 are welcome to stay overnight, we must assume they are not yet vaccinated due to current eligibility requirements, therefore, they must wear a face mask upon entering the building, in the hallways, and common areas. They are not permitted in the Dining Room, Club Room, or Wellness Center.
While we are not limiting the number of overnight guests, the maximum length of stay is two weeks (in your home), as stated in the Resident Handbook, unless prior approval is obtained.
Two weeks advance notice is appreciated if you are planning to have an overnight guest. Contact Jeanette Stephens at (585) 641-6304 or Mary Walker at (585) 641-6305 and be prepared to submit proof of vaccination for overnight guests 12 and older.
Additionally, we are loosening up our protocols for other visitors, caregivers, and vendors entering Hahnemann Square at the main entrance:
The Hospitality Desk will no longer be staffed 24/7 for the purpose of screening visitors after hours. The desk will be staffed by a receptionist, as usual, Monday thru Friday from 8:00 a.m. to 8:00 p.m. and on weekends from 9:00 a.m. to 8:00 p.m.
Effective immediately, visitors, caregivers, and vendors will self-screen upon entering the building by reading a list of screening questions and attesting to compliance.
Signage will be posted (at the front entrance and key pads) stating that individuals who are not fully vaccinated should wear a face mask in the building.
Temperature checks are no longer required for visitors, caregivers, and vendors.
Until further notice, all caregivers should sign in/out and self-screen at the front entrance. At this time, the key pad entrances are for family and friends only.
Other miscellaneous updates include:
No changes to the guest policies currently in effect for HAP Dining.
Vaccinated guests (age 16 and older only, as stated in the Resident Handbook) are permitted to use the fitness rooms (Hahnemann Square and Hahnemann Club). Contact Robin Gallagher at (585) 641-6316 to provide proof of vaccination on behalf of your visitor. Vaccinated guests ages 12-16 may use the pool only if accompanied by an adult.
Masks must still be worn in Laurelwood regardless of your vaccination status.
We have received notice from the New York State Department of Health that, effective immediately, we are no longer required to perform routine COVID testing on our HAP employees, irrespective of their vaccination status. Great news for our staff after nearly 14 months of testing!
Jeanette Stephens will be on vacation next week (July 12th thru July 16th). We are pleased to report that Mary Walker, our Resident Services Advocate, has returned to work after a leave of absence. You can call Mary at (585) 641-6305 in Jeanette's absence.
I am pleased to announce that Sam Busari will assume the role of Administrator at The Highlands Living Center, effective July 14, 2021. Sam has worked his way up from a certified nursing assistant to a licensed nursing home administrator; he trained for his licensure at The Highlands at Brighton. His most recent position was that of administrator at UHS Senior Living at Chenango Memorial Hospital in Norwich, New York. You will have the opportunity to meet Sam at an upcoming Resident Meeting.
As these updates (as they relate to COVID) become less frequent, I remind you to remain cautious in your health care practices. Always keep a mask with you in case you need one and remember to wash your hands often. It is great to see everyone in person again. Enjoy the dog days of summer!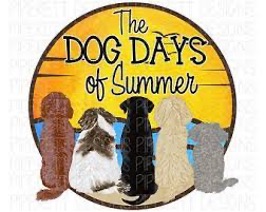 To: All Residents
From: Lloyd Theiss
Date: May 6, 2021
Re: COVID-19/Operational Update
You may have seen the encouraging update on mask mandates; according to the new CDC guidelines, fully vaccinated people can engage in more activities than unvaccinated people. One of the biggest benefits as it pertains to you, is that fully vaccinated people can gather indoors without wearing masks or maintaining a physical distance of 6 feet! While this is exciting news, as always, here at The Highlands we will approach this very carefully and cautiously. This memo will outline some of the liberating changes that will take effect immediately. Please note, however, this is not all black and white and, based on the activity, its location, and the number of participants, HAP reserves the right to ask that you wear masks under certain circumstances.
Masks:
For HAP residents only, if you are comfortable doing so, you may remove your mask when playing cards in the Social Room, attending Happy Hour, using the Library or Media Room, sitting in the Music Room, attending resident meetings, committee meetings, etc.
For lectures and other group programs where we are relatively sure that everyone in the room is fully vaccinated, we will invite you to remove your mask. Concurrently, there may be occasions where we will ask you to keep your mask on, especially once we begin opening up our lectures to people from outside our community. We will continue to offer a virtual option whenever possible.
You are free to remove your mask when you are sitting outdoors.
We ask that you continue to wear your mask in the general common areas including the hallways, the lobby/hospitality desk area, and when you are picking up your mail. We recommend that you have a mask with you whenever you leave your home; that way you will have it when you need it. This will help you remain in the habit of wearing your mask in public places outside of HAP such as Wegmans where masking is still clearly required.
You will continue to see HAP staff wearing masks most of the time.
Your visitors and family members should wear a mask unless they are in the privacy of your home, regardless of whether or not they are vaccinated.
Contractors, vendors, and private caregivers will continue to wear masks at all times.
As different rules apply to gyms and exercise programs, for now, you must continue to wear your mask while exercising. This includes the Exercise Rooms in the Wellness Center and the Hahnemann Club and for all fitness related programs. We are hopeful that New York State will lift this restriction soon.
Masks are still required on the pool deck but they can be removed of course when you are in the water.
On the HAP bus, masks will be required if the bus is at full capacity. If the bus is at half capacity or less, you can remove your mask if you wish to do so. If you are going on an outing, you should always bring a mask with you as you will likely be required to wear it at the venue.
In the HAP car, if you are riding alone in the back seat, you can remove your mask. If you are in the car with other passengers, keep in mind that you are in a confined space; you may want to mask based on your comfort level and that of your fellow passengers.
Changes to Maximum Capacity:
Pool: maximum of 6; two in the spa
Exercise Rooms (with equipment): maximum of 6 in both Wellness Center & Hahnemann Club
Fitness Room (Wellness Center): maximum of 8
Multipurpose Room (Hahnemann Club): maximum of 10
HAP Bus: We are now able to fill the bus to full capacity.
Dining Services:
Our first Happy Hour on Tuesday, May 4th received rave reviews; a special thanks to Chef Mike for the beautifully plated appetizers. Everyone was appropriately spaced in the Community Center and a good time was had by all. We hope you will consider joining us on Tuesdays or Thursdays in the future; please register on the Portal using the dining reservation tab.
If you join us for Happy Hour and have a dinner reservation that night, please plan accordingly so that you can easily segue from Happy Hour to the Oneida Room as it is highly unlikely that we will be able to seat you earlier than your scheduled dinner reservation time.
You are reminded that the monthly Food Forum is an excellent opportunity to discuss your dining experience with Andy Trepanier and other Dining Services team members. The Food Forum is held on the first Wednesday of each month at 2:00 p.m. in the Community Center; the next meeting will be on June 2nd. You can also participate virtually via Zoom. Refer to your Program Calendar for more details. All Food Forum comments are evaluated by the Dining Services team and common themes are then discussed with the Dining Committee the following week.
Thanks to all of you, the new protocols for dining seem to be working well. As a result, over the next couple of weeks, we will establish guidelines that will enable us to open up dining to your guests. I can tell you now that having proof of vaccination will be part of that process. You should know in advance that if you have friends or family who are looking forward to joining you here for dinner, they will need to provide proof of vaccination, either by showing the card or producing an electronic facsimile. Our goal is to begin welcoming dining guests at the beginning of June.
So many encouraging signs! Thank you all for seeing us through!
LT:ef
To: All Residents
From: Lloyd Theiss
Date: April 15, 2021
Re: COVID-19/Operational Update
It is wonderful to see life being restored both outside and inside our community. It has been nearly a month since my last memo to you and I hope you will take that to mean we are safely and gradually reaching a new normal.
Thank you all for adhering to the new dining protocols. These changes have brought much needed structure and discipline to dining operations and not only secure the necessary COVID safeguards but also improve the quality of services provided by the dining team. By standardizing the operations, residents are treated consistently while the overall quality, efficiency, and effectiveness of the dining experience is improved. I am pleased to inform you that, as a result of your cooperation, the number of residents coming to the dining room has increased significantly and the volume of deliveries is much more manageable. This enables us to move forward in opening other services that you long for.
Community Center/Programming:
Since the number of meal deliveries has gone down, Andy and his team are in the process of moving the delivery operation out of the Community Center. After we clean the carpet and do some minor paint touch-ups, we will be able to open up the Community Center for events and programming on/around May 1st. In May, Cultural Programming will revert back to a monthly program calendar (printed) so check that calendar closely for more details. You are reminded that there is also a digital calendar on the Resident Portal. I know you are all anxious for Happy Hour to start up again and I assure you than planning is underway for this to happen in May. While we may not have all the logistics worked out before the May calendar is printed, rest assured that we will "roll out the barrel" ASAP! Robin Gallagher is also looking at opening up wellness programming a bit more; stay tuned for information about in-person fitness options to be offered in the Community Center.
Overnight Guests:
We are pleased to announce that the apartment residents will be able to have overnight guests beginning on Monday, May 3, 2021. Here are the parameters for the time being:
2 guests (maximum) may stay in your apartment overnight for 2 nights (maximum).
Overnight guests must be 16 years of age or older.
Two weeks advance notice is requested if you are planning to have an overnight guest; contact Jeanette Stephens at (585) 641-6304.
All overnight guests must submit proof that they are fully vaccinated for COVID. Please plan to email a copy of the vaccination card to Jeanette at jeanette_stephens@urmc.rochester.edu. At this time, only fully vaccinated overnight guests are permitted.
We are not able to welcome guests into the dining room at this time, however, we will provide meal delivery service to approved overnight guests. Meal points will be charged.
Overnight guests are not permitted to partake of the breakfast items in the Club Room. In fact, guests should not be in any of the HAP common rooms.
Also effective on May 3rd, the two guest apartments (#257 and #357) will open for reservations again. Please call the HAP Hospitality Desk at (585) 586-7600 to make a reservation.
Dr. Sarah Howd/UR Medicine Geriatrics:
Effective Monday, May 3, 2021, the Independent Living residents will be seeing Dr. Howd and the practitioners from UR Medicine Geriatrics back in their Laurelwood office. Jeanette Stephens or Mary Walker will contact you prior to your scheduled appointment to help with screening protocols and direct you through the Hearth Room to the doctor's office.
Activities Room:
Since Dr. Howd is no longer using the Activities Room, this room will be available for reservation starting on May 3rd. Two tables of 4 will be allowed for a maximum of 8 people; call the Hospitality Desk at 586-7600 to reserve. We are also increasing capacity in the Social Room; we can accommodate 4 tables of 4 for a maximum of 16 people.
Laurelwood Update:
I am excited to inform you that we have received approval from the Department of Health (DOH) to 'refresh' the Laurelwood dining room. This project will include fresh paint, new wallcoverings, carpeting, window treatments, and dining room chairs. All the materials have been stashed away for over a year now and are ready to go. Work will begin on Monday, April 26th and the project is expected to take two weeks with an anticipated completion date of May 8th – just in time for Mother's Day. These welcome improvements will ultimately provide the framework for similar renovations planned for the Oneida dining rooms.
As communications have opened back up with the DOH, we are cautiously optimistic that the development of the Memory Care Neighborhood at Laurelwood will once again gain traction. A mid-summer start date would be a godsend!
Finally, I wanted to let everyone know that I will be on vacation next week (April 19-23). I am headed to Asheville, NC for a preview of the nice weather that is soon to be here. You are reminded that we will have a (Zoom) Resident Meeting on the day I return – Monday, April 26th at 2:30 p.m. Until then, be safe and stay well!
LT:ef
To: All Residents
From: Lloyd Theiss
Date: March 10, 2021
Re: COVID-19/Operational Update
March 20th will mark the one year anniversary of the official "closing" of our community to COVID and to everyone else for that matter. Over the course of the year that followed we worked together, consistently making decisions "as a Community for the Community", with your health and well-being at the core of everything we did. Our unified efforts certainly paid off and we are now on the brink of a new dawn as we move forward with "cautious independence". Now that all residents and a majority of staff have been fully vaccinated, we can welcome the coming Spring with renewed optimism and less restrictive COVID protocols while continuing to assure our safety into the future.
The information that follows will outline the new protocols for our community effective immediately. As long as conditions continue to improve, these guidelines will remain in effect through the month of March. Assuming everything continues to progress smoothly, we will update the policies as needed in April following the Easter Holiday.
Face Masks:
Despite what you may hear and read elsewhere, HAP will err on the side of caution with regard to our policy on masking. We strongly recommend that you continue to wear your mask (over your nose) when you are in common areas of the community unless you are consuming food or beverage.
Please continue to follow previously established social distancing protocols (6-feet) and wash/sanitize your hands often throughout the day.
Visitor Policy (Hahnemann Square)
Residents in the IL apartments may have 2 visitors per day inside their home; we ask that visits do not take place in common areas. Two individuals may visit at the same time or the visits can occur separately. Visitors do not need to be preapproved by HAP administration nor do visits need to be scheduled in advance. All family and friends will be considered visitors; the term 'wellness caregiver' will no longer apply.
Visitors must enter Hahnemann Square at the main entrance, sign in/out in the visitor's log, and be properly screened at the Hospitality Desk to include a temperature check. After screening, they can proceed to your apartment through common areas, elevators, and hallways or, if it is more convenient, they can drive around to the closest entrance. They can exit in the same manner when the visit is over. HAP reserves the right to refuse access to anyone who does not pass the screening.
Visitors are required to wear a face mask while they are in the building; we strongly encourage them to keep the mask on while inside your home.
Health caregivers do not count as one of your 2 visitors. If your health caregiver has already been approved by HAP administration, they can continue to come and go as usual.
Visitors who are not fully vaccinated and are arriving in New York State from a noncontiguous state are expected to follow the Governor's most current travel guidelines with regard to COVID testing and/or quarantine. Please refer to the website https://coronavirus.health.ny.gov/covid-19-travel-advisory for up-to-date information. We encourage everyone to take personal responsibility for compliance in the best interest of public health and safety.
Visitors are not permitted to stay overnight in your apartment. Additionally, the guest apartments remain closed until further notice.
Visitors are not permitted to dine with you in the Oneida Room; this may be a consideration for the next phase of reopening. We are unable to provide any meals to guests at the present time; this includes meal deliveries.
Screening
Non-residents (visitors, health caregivers, vendors and others) will continue to be screened at the Hospitality Desk upon entry to include a temperature check.
While not a dining requirement, all residents coming to the Oneida Room for dinner will be temp checked as they enter the dining room.
Residents leaving the campus no longer need to report to the Hospitality Desk for a temperature check nor do Cottage residents entering Hahnemann Square for reasons other than dining (see bullet point above).
Per New York State mandate, all HAP staff will continue to be COVID tested on a weekly basis until further notice.
Isolation/Quarantine
Residents returning to their home after an overnight (or longer) stay within New York State are not required to isolate.
Residents returning to their home from an overnight (or longer) hospital stay will be required to isolate for 5 days.
Residents planning to travel outside of New York State should notify Jeanette Stephens (641-6304); she will provide the appropriate guidelines based on current New York State travel protocols.
New residents who are fully vaccinated and moving here from a residence within New York State will not be required to isolate. The most current State travel guidelines with regard to quarantine will be followed for those newcomers moving here from a noncontiguous state.
Common Spaces:
Oneida Room: 20-24 people will be permitted in the Oneida Room for virtual lectures, presentations, and meetings. Margaret will be reaching out to presenters and guest speakers on a case-by-case basis to determine if they would like to present in person.
Club Room: The Club Room is open for socializing with a maximum of 6 residents in the room at the same time; please sit 6-feet apart and wear your mask if you are not eating or drinking.
Social Room: 3 tables (4 people per table) will be permitted for card playing. Reservations are required; call Margaret Leyden at 641-6387. Masks on.
Music Room: A maximum of 12 people can gather in the Music Room with proper social distancing and masking.
Meditation Room: This room will reopen to 1 person at a time.
Media Room: No changes; no more than 2 people in the room at a time. Masks on.
Lilac Shoppe: No changes; no more than 2 people inside the shop at a time. Masks on.
Wellness Center (Hahnemann Square):
A maximum of 4 people will be allowed in the Exercise Room; sign up is not required. A maximum of 6 people will be allowed in the adjoining Fitness Room. Masks on.
Pool: No changes; maximum of 5 people per class for Water Fitness and maximum of 4 people for Open Swim.
Hahnemann Club: A maximum of 4 people will be allowed in the Exercise Room; sign up is not required. A maximum of 8 people will be allowed in the big multipurpose room at a time. 2 tables will be set up (4 at a table) for those who wish to gather for coffee and breakfast items. Masks on if you are not eating or drinking.
The following common areas remain closed until further notice: Activities Room; Hearth Room; Bistro; Highlands Pub.
Transportation:
Participation on the HAP buses will increase to half capacity. Masks on.
In the coming weeks, we will be reaching out to the local churches to learn more about their current protocols for Sunday services and what that might mean for our residents. Stay tuned.
Newspaper Delivery: Residents who subscribe to the Democrat & Chronicle will hopefully soon get the paper delivered to their door by the D&C carrier, thus freeing up the HAP staff members who have been delivering the newspapers for many months. More information to follow.
Dining:
The Governor announced that restaurants outside New York City, which have been operating at 50% indoor capacity, can now move to 75% capacity starting March 19th.
We plan to follow suit by increasing capacity in the Oneida Room to 75% (106 diners) after Easter, however, for the time being, dining operations will remain status quo. We will announce changes in an upcoming memo.
Currently we are serving an average of 55 residents per night in the dining room, still well below 50% capacity. Now that all residents are fully vaccinated, we hope you will consider coming down to dinner if you are not already in the habit of doing so.
We look forward to serving you a special Easter Brunch on Sunday, April 4th. Details will follow. Unfortunately, we will not be able to accommodate guests for the Easter meal.
Marketing Tours: Marketing will resume in-person tours for prospective residents. They will show only vacant apartments. Prospects and accompanying family members (maximum of 3) will be screened at the Hospitality Desk to include a temperature check. All will wear masks.
Organizational Changes:
Diana Wawrzyniak, our Health Services Coordinator at Laurelwood, is retiring after more than 20 years of service. We are grateful to Diana for all she has done for The Highlands, our residents, and for the Laurelwood team. Her last day is Friday, March 12th. Given these still uncertain times, and the fact that we are not yet sure about the timing of our memory care neighborhood at Laurelwood, we will not be filling Diana's position at this time.
Laurelwood team member, Diana Urriza, RN will assume the role of Nurse Case Manager.
Jeanette Stephens, RN will assume the role of Resident Health Services Manager. She will support Jen DiOrio, Laurelwood Director, and me as we strive to make sure our residents (both IL and Laurelwood) are receiving the ongoing support they need. Jeanette and Diana U. have indeed proven themselves over the years and both have earned their RN licenses. We congratulate them as they take on these additional responsibilities.
Mary Walker, LPN will step into the role of Resident Services Advocate. Mary will be working in tandem with Jeanette to support our IL residents. Mary is available to meet with you, at your request, to help you navigate the maze of available health care options. As Jeanette did, Mary can provide you with resources to help you maintain your independence if your health and wellness needs change.
Mary's office hours are Monday thru Thursday from 9:00 a.m. to 2:45 p.m. As of today, she does not yet have a direct dial phone line; in the meantime, you can reach her by calling Jeanette's number: 641-6304. Mary's email address is: mary_walker2@urmc.rochester.edu.
Jeanette and Mary will be sharing office space. Furthermore, they have switched offices with Andy Trepanier. Jeanette and Mary are now in Andy's former office across from the Bakery and Coffee Bar (accessible from the Bistro hallway). Andy can be found in Jeanette's former space, next door to Margaret and across from the small public restroom. Andy's number remains the same: 641-6334.
With St. Patrick's Day fast approaching, I am sure the Luck of the Irish will shine on us and all will continue to be well. Thank you for helping us make it to this day safely.
LT:ef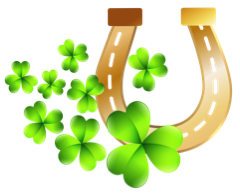 To: All Residents
From: Lloyd Theiss
Date: March 4, 2021
Re: COVID-19/Operational Update
It appears we have another 'No News is Good News' week under our belts! There are no new positive COVID cases (neither residents nor staff) and, by the end of next week, all those vaccinated will have reached an optimal level of protection; the remaining staff who received the vaccine last Friday will be two weeks post-2nd dose on March 12th.
At a press conference earlier this week, the Governor reported good news on a number of fronts. The infection rate is down in New York State; the vaccination rate is up; and the Governor is gradually loosening restrictions as the numbers reduce and the public health improves. Here at HAP, we will be reviewing our current COVID protocols and updating them in accordance with the new State guidelines.
Since the information is so new, and impacts every department at HAP, I will be meeting with the directors early next week to review and revise our policies. You can expect to receive updated information on visitation, gatherings, travel, etc. no later than Wednesday, March 10th. While we will try to mirror the new State guidelines to the extent possible, we will also use our own discretion as we continue to err on the side of caution to keep you all safe. One thing that will not change is our policy on masking, distancing, and handwashing.
Finally, we have had several reports of fraud schemes related to the COVID vaccine. Be suspicious of any unexpected calls offering the vaccine for a fee. Since you have all been fully vaccinated, this is an easy one – HANG UP IMMEDIATELY!
Stay masked, stay well, and stay tuned for more information next week!
LT:ef
To: All Residents
From: Lloyd Theiss
Date: February 25, 2021
Re: COVID-19 and Operational Update
As of tomorrow, Friday, February 26th, 100% of our resident base will have received both doses of the COVID vaccine along with 75% of all willing full and part-time staff. Through it all, there have been no serious side effects. I am equally pleased to report that we have no new positive COVID cases and that includes both residents and staff. This is obviously all great news! With the exception of the changes listed below, all other safety precautions that have been in place to date will remain in effect until the week of March 8th. That will give us two full weeks for all vaccines to reach an optimal level of protection. By that time, we hope to have updated guidelines from New York State and the Centers for Disease Control. If all continues to go well, at that point we will be revising safety policies for dining, visitation, programming, general use of community space, etc. While these are all encouraging signs, I cannot stress enough the need to remain vigilant in our efforts to keep everyone safe.
Media Room:
Effective immediately, the Media Room is now open for two people at a time; previously only one at a time was permitted.
Please consider this room for accessing the HAP Resident Portal if you don't have your own computer or device. You can use the Portal to sign up for virtual programs and meetings, make dinner reservations, check your meal point balance, and to otherwise stay informed. Please speak with Crystal Rothfuss (641-6308) if you would like to be connected with a Portal Partner to learn more about the Portal.
Lilac Shoppe:
Effective Monday, March 1st, both doors to the Lilac Shoppe will be open during business hours (Monday thru Friday, 10:30 a.m. to 1:30 p.m.) and you can enter at either doorway.
Up to two shoppers will be allowed inside the shop at a time. If there are already two people in the shop when you arrive, you will need to wait your turn. You will find chairs in the Bistro hallway if you need to wait.
You can still call the shop at 641-6329 to place an order for pick-up. If you are ordering refrigerated items, they must be picked up before the shop closes at 1:30 p.m. Unfortunately, you will no longer be able to pick up your refrigerated items at the Hospitality Desk after shop hours as we simply do not have enough space in the small admin refrigerator to hold your purchases.
Also effective March 1st, check cashing will resume in Lilac Shoppe during business hours. It will no longer be necessary to come to the Finance office to cash a check.
Other Updates and Reminders:
If you are signing up for the RPO's 2021-2022 season, please know that The Highlands will arrange for your safe transportation assuming that the orchestra will resume live performances this fall. We understand that the RPO will provide updates on their plans closer to the start of the season so please stay tuned.
The Route 31 (State Street) bridge going over the canal just before entering the village of Pittsford is now closed for both vehicle and pedestrian traffic. Alternative routes into the village include driving through Schoen Place; circumventing via Marsh Road and Golf Avenue; or crossing over to Mitchell Road and proceeding to Jefferson Road. The latter two are more advisable. If you are a walker, please be cautious when walking in the Schoen Place area as you can expect a significant increase in vehicle traffic.
Finally, if you need to use your Health Call pendant to summon help, please push the button only once, not repeatedly. When you continue to push the button in rapid succession, it actually cancels out the Health Call alert. One simple push of the bottom is all you need!
The days are longer, the slant of afternoon sunlight has a certain glow, and we had a bit of a thaw this week – all harbingers of spring – and only three weeks away! Hang in there!
LT:ef
To: All Residents
From: Lloyd Theiss
Date: February 12, 2021
Re: COVID-19 Update
Yet another week has quickly passed and it has proven to be an encouraging one:
There are no new COVID cases to report; this includes all residents in Independent Living and Laurelwood and all HAP staff.
As a result, our Laurelwood residents are no longer quarantined to their apartments and they are once again enjoying meals together in their dining room. Visitation at Laurelwood will resume on Wednesday, February 17th. If you would like to visit a friend there, please call Crystal Johnston at 641-6345 to schedule a time; I'm sure your friend would be delighted to see you.
The second COVID vaccine (Pfizer) was administered to all willing staff and Laurelwood residents last Friday, February 5th. While a few staff members experienced mild side effects, such as headache, fever, chills, and fatigue, these symptoms passed within 24 hours and everyone is fine. We are pleased to report that 75% of all full and part-time staff members participated in this vaccination clinic.
Next Saturday, February 20th, you will receive your second dose of the Moderna vaccine. You will receive a call on Thursday the 18th or Friday the 19th to remind you of your appointment time and other details. Jeanette Stephens will be working here on Sunday the 21st just in case anyone has any side effects. If you have any concerns after getting your shot, please call the Hospitality Desk at 586-7600 and the receptionist will contact Jeanette on your behalf.
Please Note: Because the vaccines will again be administered in the main dining rooms, we will need to close the dining rooms for dinner on February 20th. Someone from the dining department will call you on the 20th to take your dinner order and all meals will be delivered to your apartment or cottage home at either 4:30 p.m. or 5:30 p.m. The Oneida room will reopen the next day (Sunday, February 21st) and dinner will be served according to the current plan.
I think that's all for now; have a great weekend. Stay safe, keep warm, and be ever thankful!
LT:ef
To: All Residents
From: Lloyd Theiss
Date: February 5, 2021
Re: COVID-19 Update
As it is often said, "no news is good news" and this has been one of those weeks. While there is little to report, I just wanted to touch base to let you know that everything is progressing according to plan:
In Independent Living, there are no COVID positive cases to report; this includes both residents and staff.
In Laurelwood, there are no new cases and all residents are being retested. If all results come back negative, we will begin to open things up a bit in Laurelwood next week.
All is going well this week with the reopening of the Oneida Room with about 50 residents per night. The dining team is doing their best to ensure compliance with masking and other safety protocols and we certainly appreciate your cooperation.
The Social Room will reopen for card playing effective Monday, February 8th. Two tables with four people at each table will be the maximum allowed. Please call Margaret Leyden at 641-6387 to reserve this room for card playing.
HAP staff and Laurelwood residents received their second dose (and, in some cases, first dose) of the COVID vaccine today, February 5th. While the second dose definitely offers some peace of mind, this does not translate to a 'return to life as normal'. For now and the foreseeable future, we must continue to take all the same precautions which include masking, distancing, and diligent hand washing.
I'm sure you are all looking forward to receiving your second dose on Saturday, February 20th. The clinic will run the same as it did for the first dose and you will receive a call on the Friday before to remind you of your appointment time.
The goal is to remain status quo through February. With March comes spring and the promise of new beginnings. I encourage you all to THINK SPRING and enjoy these extra minutes of daylight!
LT:ef
To: All Residents
From: Lloyd Theiss
Date: January 29, 2021
Re: COVID Update
As we enter the final days of January, we continue to see signs of hope and progress. Just a few updates as we end another encouraging week:
All systems are a go as we resume dining in the Oneida Room starting Monday, February 1st. Please refer to the memo dated January 21st from Andy Trepanier. This outlines the protocols we will be following. I will warn you in advance, for everyone's well-being, we will strictly adhere to all safety measures. You will be asked to wear your mask until your first course is served to you and to immediately put it back on when you have finished your dinner.
As you may have heard, everything went extremely well in offering the first dose of the vaccine to all those living in the apartments and cottages. Every resident who was here and eligible received the vaccine; I believe the number was 184. There were no serious side effects and I hope you have all marked your calendars for the second round on Saturday, February 20th.
On Friday, February 5th, all willing and able staff, along with all Laurelwood residents, will receive their second dose of the vaccine. While we will continue to follow all safety precautions such as masking whenever in public, this certainly gives us added confidence!
If all goes well with the second round of vaccines for the staff, and the opening of dining operations, we hope to be able to resume card playing in the Social Room the week of February 8th. Reservations can be made by calling Margaret Leyden at 641-6387. Two tables with four people at each table will be the maximum allowed in the Social Room.
For those Cottage Residents interested,effective Friday, January 29, 2021, the large multipurpose room in the Hahnemann Club will reopen for virtual fitness classes for a maximum of 4 participants. Wear your mask and practice social distancing.
While this is all encouraging progress, we cannot become complacent. We currently have three staff members (all asymptomatic) quarantined at home awaiting a negative COVID test before returning to work. There is still one COVID positive resident quarantined in Laurelwood with mild cold-like symptoms. As a result, per the DOH, all Laurelwood residents must be confined to their apartments. We hope to release this restriction as soon as safely possible.
As we turn the calendar on a new month, the 11th month of the pandemic, it is with great optimism that we move cautiously forward. Please continue to wear those masks (above your nose), wash your hands, and keep your distance. "Siri" tells me it takes on average 66 days for a new habit to become automatic. If this is true we should all be pros by now! Please keep the faith; things are looking up.
To: All Residents
From: Lloyd Theiss
Date: January 12, 2021
Re: COVID-19/Vaccine Update
As you have all heard, "The vaccines are coming;" "The vaccines are coming!" BUT like everything with this pandemic, they are not coming as systematically as anyone had hoped. The purpose of this memo is to explain to you just what we know about the vaccination process as of this day and time, and how it may impact your personal decisions going forward.
You will remember that the first people to be vaccinated in the first phase (1A) included those in nursing homes and adult care communities such as Laurelwood. Laurelwood residents and all HAP staff are scheduled to be vaccinated this Friday, January 15th. The Highlands Living Center was vaccinated the first week in January. Unfortunately, there are still many people included in this phase (1A) that have yet to be vaccinated and are waiting to be scheduled.
Despite the backlog in phase 1A, it has been announced that many "vaccination centers" have been established to accommodate those people 75 years of age and older. This group falls in what is known as phase 1B. The problem is that there are not yet enough vaccines available to meet the demand for phase 1B. The Governor has stated that it could take up to 14 weeks (three and a half months) to vaccinate everyone in this group. We are at the mercy of the federal government as to the availability of the vaccines as the distribution process is ultimately controlled by the government and not the University of Rochester Medical Center. It is my understanding that the supply is not readily available throughout New York State.
With that said, here's what you can do:
As previously announced, we have partnered with Walgreens Pharmacy for the administration of COVID vaccines here for Laurelwood residents and staff. Although I have been diligent in working with Walgreens to establish a date for vaccinating our independent living residents, unfortunately, I do not have a timeframe for when this will occur. Given our population here at HAP, I am confident that we will soon be a focus and I will certainly keep you updated.
If your primary care physician (PCP) is with URMC (and you use MyChart), or if your PCP is with Rochester Regional Health (and you use MyCare), it is my understanding that you will be contacted by your physician's office to schedule an appointment to receive the vaccine at a location designated by that office. If you receive this call you can certainly set up an appointment. In the event that Walgreens is able to confirm the date of the vaccine clinic here at HAP and you prefer to get the vaccine here, you can always cancel your other appointment with your PCP.
Participating Wegmans pharmacies will also be offering the vaccine and I am pleased to report that Pittsford Wegmans is one of the participating locations. In order to receive the vaccine at Wegmans, you must first schedule an appointment by visiting Wegmans.com/Pharmacy or by calling 1-800-207-6099. Vaccinations will not be administered to anyone without an appointment or photo ID for proof of age eligibility. You are free to pursue this avenue as well. Again, if you are fortunate enough to secure an appointment, you can always cancel if Walgreens is able to come here first. Please keep in mind that Wegmans pharmacies are experiencing a high volume of calls and website activity so you are likely to have some challenges getting through.
If you have other questions about the vaccine roll-out in New York State, you can call the state hotline number at 1-833-NYS-4-VAX (1-833-697-4829). Again, getting through on this number may prove challenging.
In closing, I'm sorry this information is not as definitive as any of us would like, but it is a step in the right direction. Hopefully, we have provided a few different options if you are considering getting the vaccine on your own and we will, of course, let you know as soon as we get a confirmed date from Walgreens. I believe we must rely on patience to get us through these next steps.
LT:ef